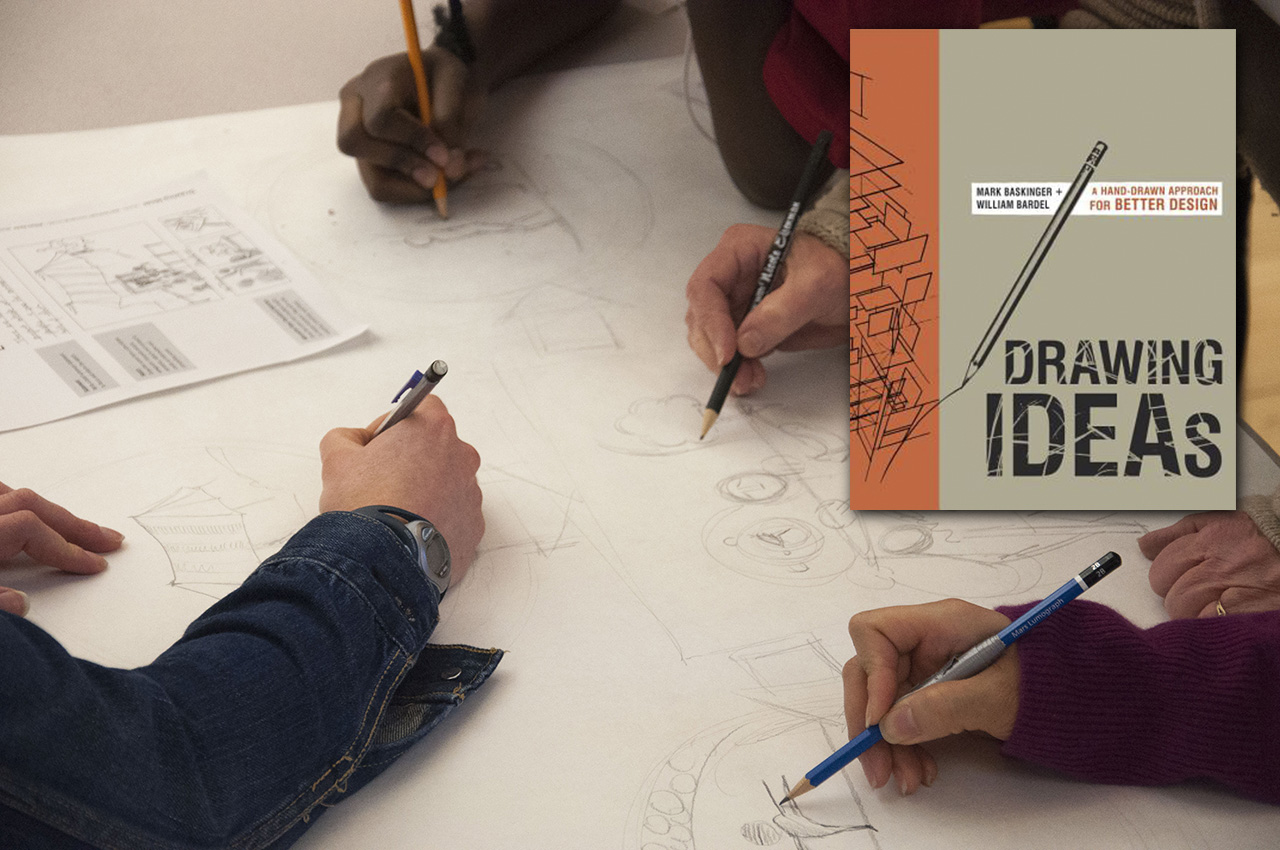 A book for designers and creative professionals
Drawing Ideas – the book
Written by William Bardel, Principal of Luminant Design and Mark Baskinger, Associate Professor in the School of Design at Carnegie Mellon University.
Drawing Ideas: A Hand-Drawn Approach to Better Design is a practical book full of approaches, methods, and techniques that enhance visual thinking and enrich the creative process. It is a primer for design and creative professionals across all disciplines that helps them create compelling and original concept designs by hand in order to foster collaboration and win clients.
In today's design world, technology for expressing ideas is pervasive; CAD models and renderings created with computer software provide an easy option for creating highly rendered pieces. However, the accessibility of this technology means that fewer designers know how to draw by hand, express their ideas spontaneously, and brainstorm effectively. In a unique board binding that mimics a sketchbook, Drawing Ideas provides a complete foundation in the techniques and methods for effectively communicating to an audience through clear and persuasive drawings.
Drawing Ideas is published by Ten Speed Press, a division of Crown/Penguin Random House and is available at Amazon and Barnes & Noble in hardcover and ebook formats. (We strongly recommend the hardcover).
Based on design innovation workshops
Drawing Ideas is based on an international series of immersive, hands-on workshops given by Bardel and Baskinger. The sessions combine presentation with individual and team-based activities designed to unlock your potential for brainstorming creativity through better drawing skills, visual notation, diagramming and storyboarding. Drawing Ideas workshops are aimed at both novice and expert audiences in design, business and beyond – demonstrating methods for observation, creative idea brainstorming, and visual explanation to support collaboration and innovation. Workshops are tailored towards specific industries and range between 3 and 8 hours in length. More information available at DrawingIdeasBook.com.