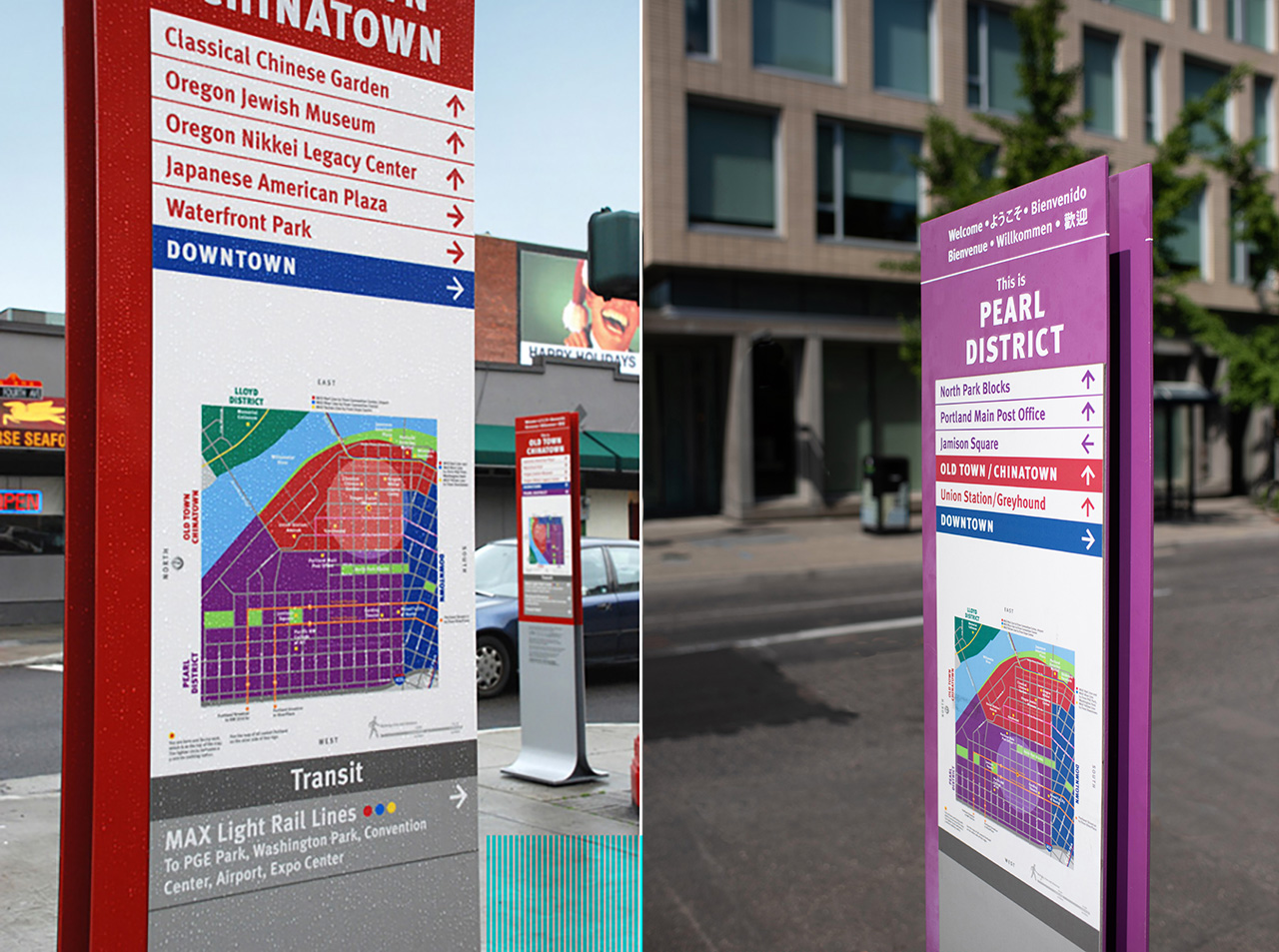 Signs showing city destinations
Portland Oregon pedestrian wayfinding sign program
A city divided by a river
The Portland Development Commission in Oregon wanted a way to improve pedestrian and mass transit traffic between its Lloyd District Convention Center and the nearby Downtown area. Visitors to Portland were not aware of the rich cultural, civic and commercial destinations the city had to offer and the Willamette River presented a challenge to navigational awareness, despite Portland's easy mass transit systems and walkable streets.
Making the city visibly more accessible
Luminant Design staff worked on the design team that developed a 100+ navigational sign program to make visitors aware of Portland's offerings and feel safe about travelling through the city environment to these sites. Design work included on-site contextual design research, stakeholder surveys with 80 representatives from city agencies and institutions, city brand definition, city district definition, sign location programming, sign structure design, graphics and map development, and a design guidelines manual. The installed pylon signs included both pedestrian and mass transit connection information along with walking/riding time information.
Client: Portland Development Commission, Portland, OR
Date: July 2003—August 2006. Installed 2007
Designed at Joel Katz Design Associates. Luminant Design Principal William Bardel was a member of this project's three-person design team.