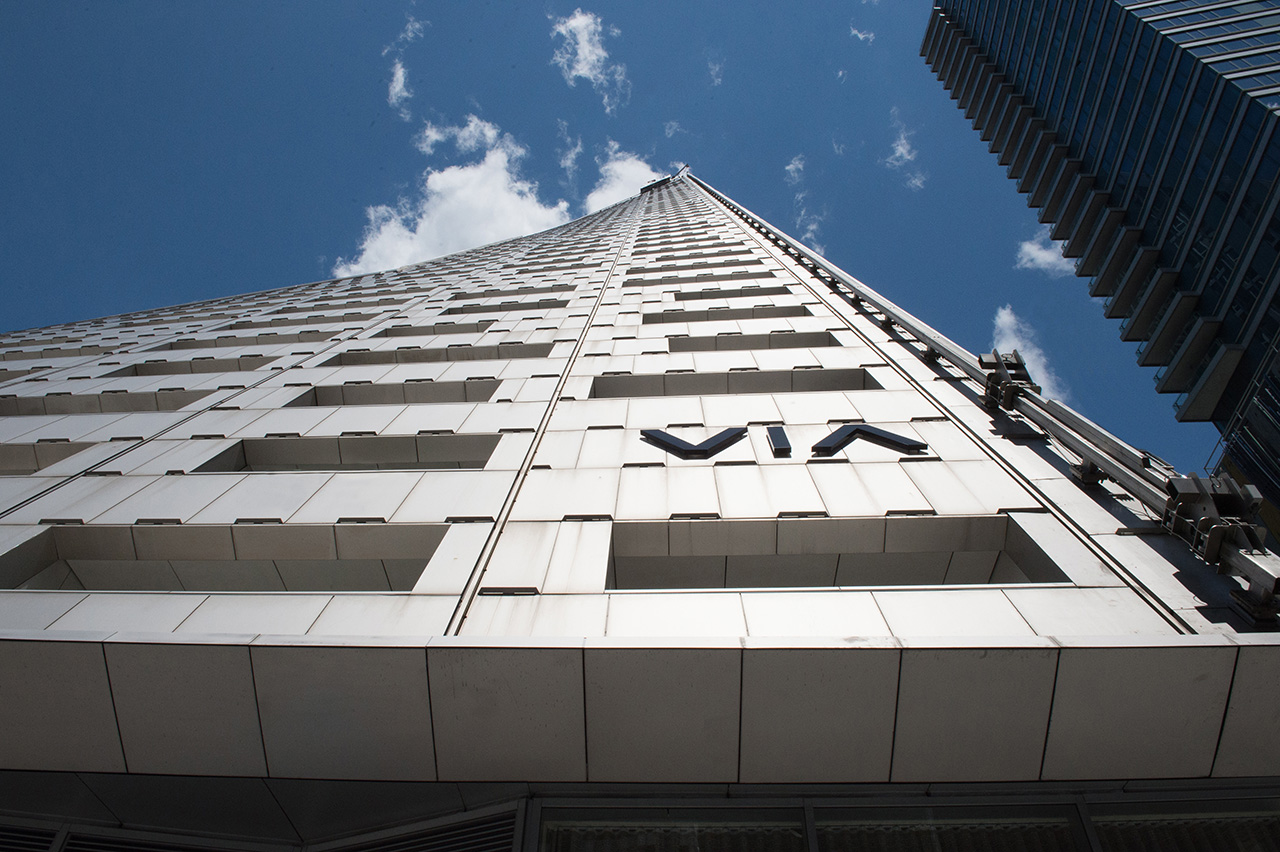 Exterior building sign
VIA 57 West signage
Flagship luxury building block in Midtown Manhattan
Leading Manhattan developer the Durst Organization needed signs to harmonize with its new residential development –a unique structure with reducing floorplan and an embodiment of the developer's environmental values.
VIΛ 57 WEST is a 35-story, mixed-use, tetrahedron-shaped luxury development located in Midtown Manhattan at 625 West 57th Street, New York, NY and designed by the famous Bjarke Ingels Group (BIG NYC). Spanning nearly a full city block and reflecting Durst's commitment to sustainability and green living, the building houses 709 rental residences, luxury amenities, a sports facility, parking garage, interior botanical courtyard and 45,000 square feet of street-level retail space.
Multi-faceted building sign program and retail block sign standards
Luminant Design designed a sign program for this building that reflected its bright, natural aesthetics and clean geometry. The program included over 1,500 interior and exterior wayfinding, identification and regulatory signs, driveway and parking garage signs, and building architectural graphics. Additionally we designed block-level retail sign standards for the building's street level commercial tenants. The installed sign program reflected Durst's requirements on VOC emissions and material use.
Client: The Durst Organization
Date: 2013-2015. Installed May 2015.
Joint project by Luminant Design and Nice Kern LLC. Luminant Design was the lead information designer and the client manager on this project.