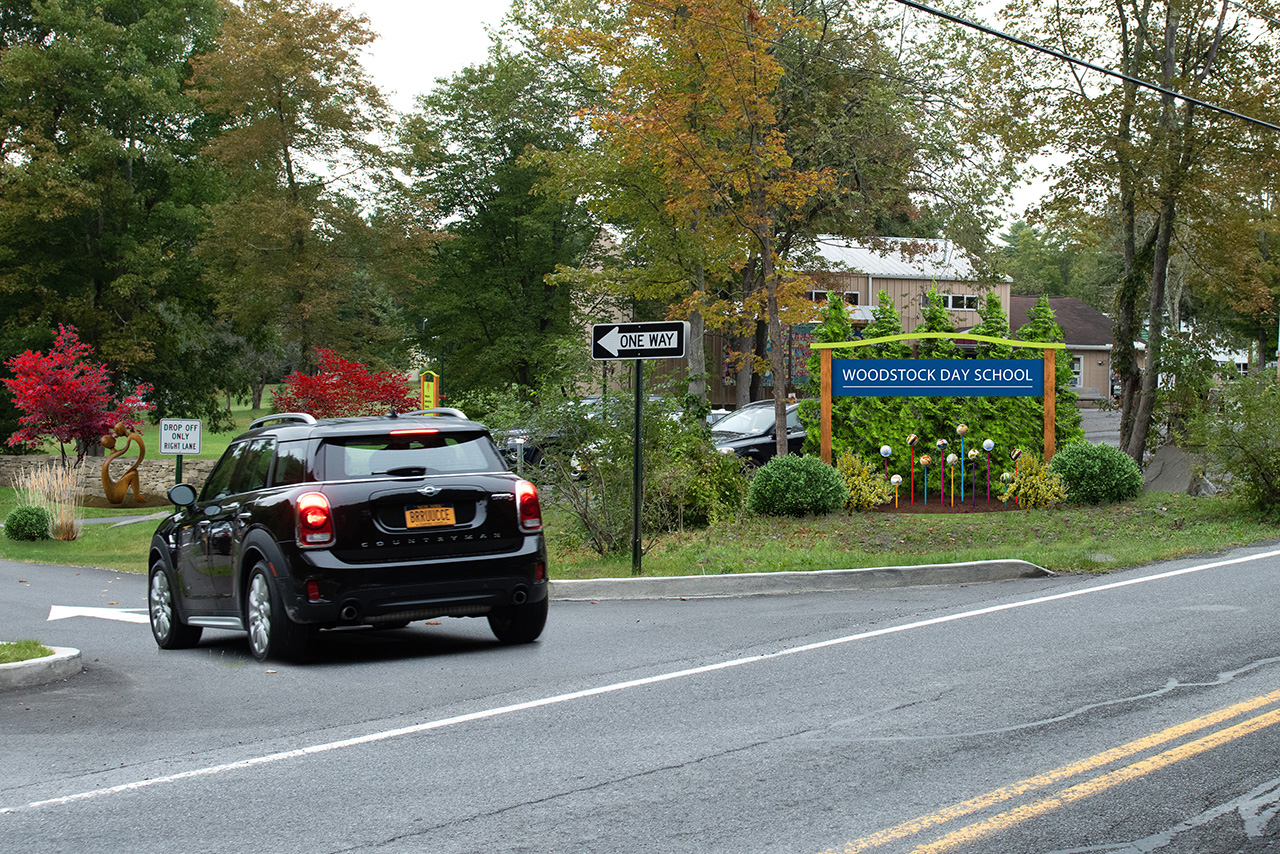 Vehicular gateway identity sign
Woodstock Day School campus signs
Campus visibility and access
A Nursery through Grade 12 private school in the Hudson River Valley sought to improve its campus' visible identity, accessibility and navigation for its visitors, deliveries and prospective parents.
Comprehensive campus sign program
Luminant Design created a fresh, modern sign program for the school that includes campus pedestrian and vehicular main identification and wayfinding signs, room identification signs, interpretive stations for school history and the trail wayfinding for the school's adjoining 13-acre nature sanctuary. Graphics for the signs included opportunities for incorporating student artwork of natural found objects –a reflection of the School's interest in the outdoors and its campus environment.
Client: Woodstock Day School, Saugerties, NY
Date: 2018-2020. Installation 2020, 2021